1100 Hospital Pl . Canmore , AB
Mural - Canmore General Hospital
My "Jumbo Pass" design can be found outside the Canmore Hospital, located in a little outdoor courtyard. I hope my art is able to bring a little colour and joy to the amazing hospital staff and patients!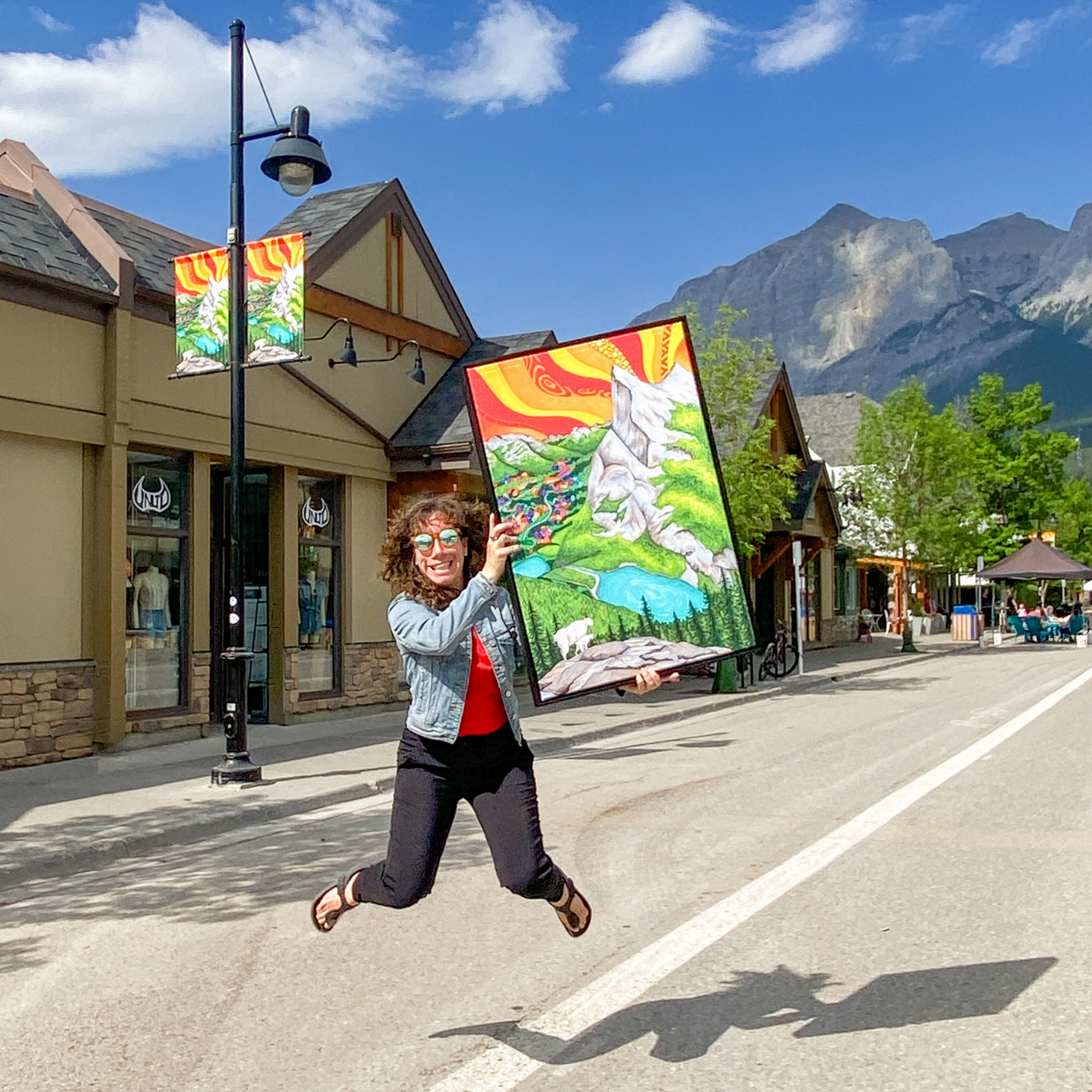 8th Street (Main Street) Canmore , AB
Street Banners - Downtown Canmore
Thanks to many who voted for my design through the Town of Canmore's call for artists process! My "Ha Ling" design was chosen and can be found throughout the downtown core of Canmore.
Getting to see my art while walking around this amazing town that I love so much is such a privilege! Check them out the next time you are walking or driving down Main street Canmore! (Can you spot the Mountain goat and baby goat?)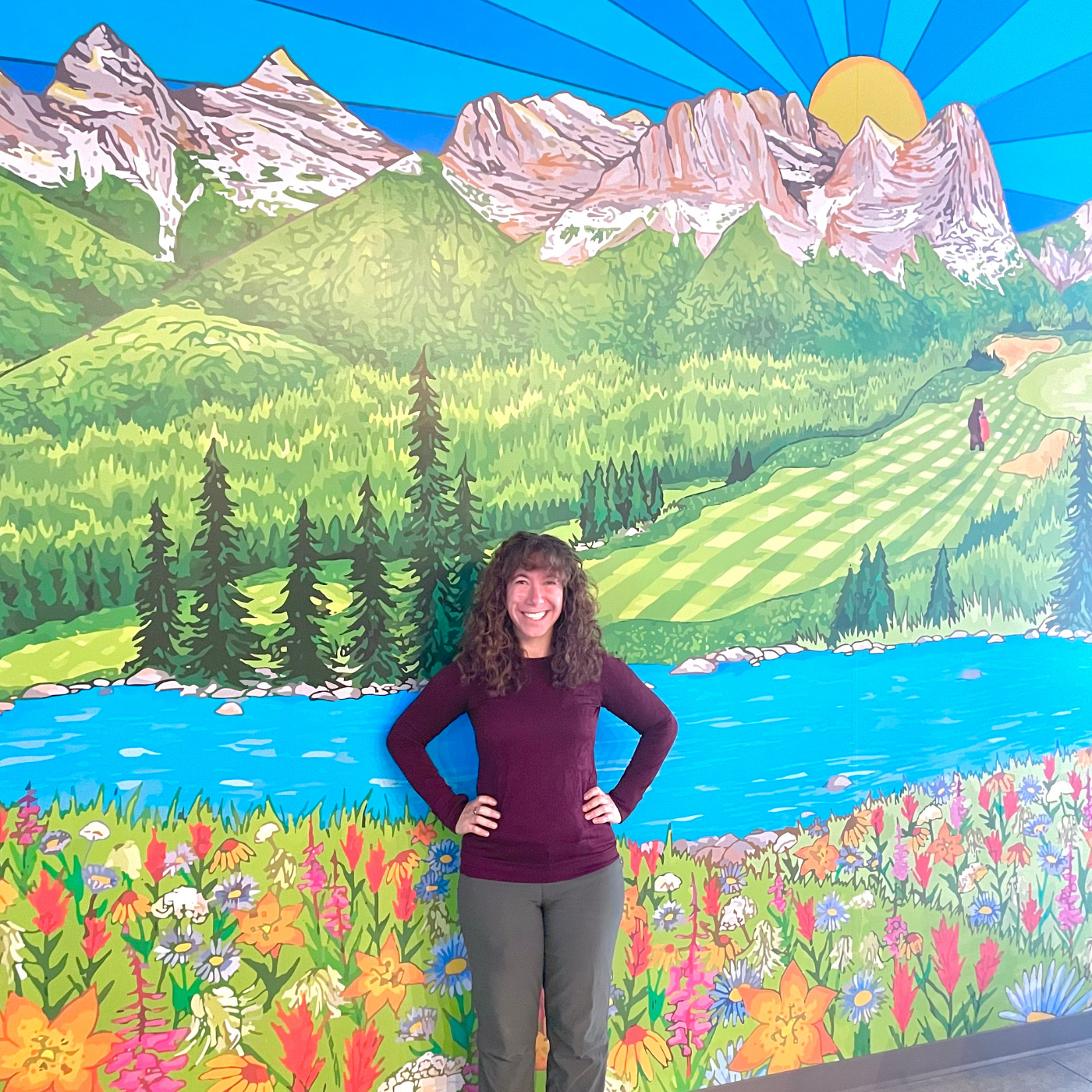 125B - 306 Bow Valley Trail Canmore , AB
Mural - CanGOLF, Moose Meadows
Newly opened indoor entertainment and recreation venue to try out world class golf simulators. You can enjoy delicious food and bevies inside their enticing event space or on the stunning patio! I collaborated with CanGOLF to create a custom art piece for this space.
East of Canmore Engine Bridge
Art Walk - Spur Line Trail Canmore
I am so excited to be apart of the new art walk in Canmore! Paying homage to the coal mining roots of town, the Spur Line Trail Art Walk runs along the old coal mining rail route. Each creation has been attached to trees along the trail and were created on split pieces of wood. Designs range from colourful paintings, to small mosaic mirrors, to recreated historical photos in black and white paint.
It's a great walk to do on your own, with family or friends, or on your way to work. Check it out on your next walk around town!