54 Unique Designs, 4 suits
Mountains • Wildlife • Activities • Wildflowers
Explore the Rockies
5 Ways to Play
The Back Design inspired by Local Mountains
Three Sisters + Cascade
Each Deck Comes in its Own
Custom Tin
Explore the Rockies
5 Ways to Play
1. Standard Playing Cards - play crib, rummy, euchre, hearts, poker, or any of your favourite card games
2. Original Mountain Art - 54 unique custom designs, matching each suit and number
3. Conversation Starters - reveal fascinating things about your friends and family
4. Local Fun Facts - discover the history, practical tips, and little known facts for all cards
5. Checklists to Adventure - scavenger hunt your way through the Rockies with your very own checklist of things to see and do.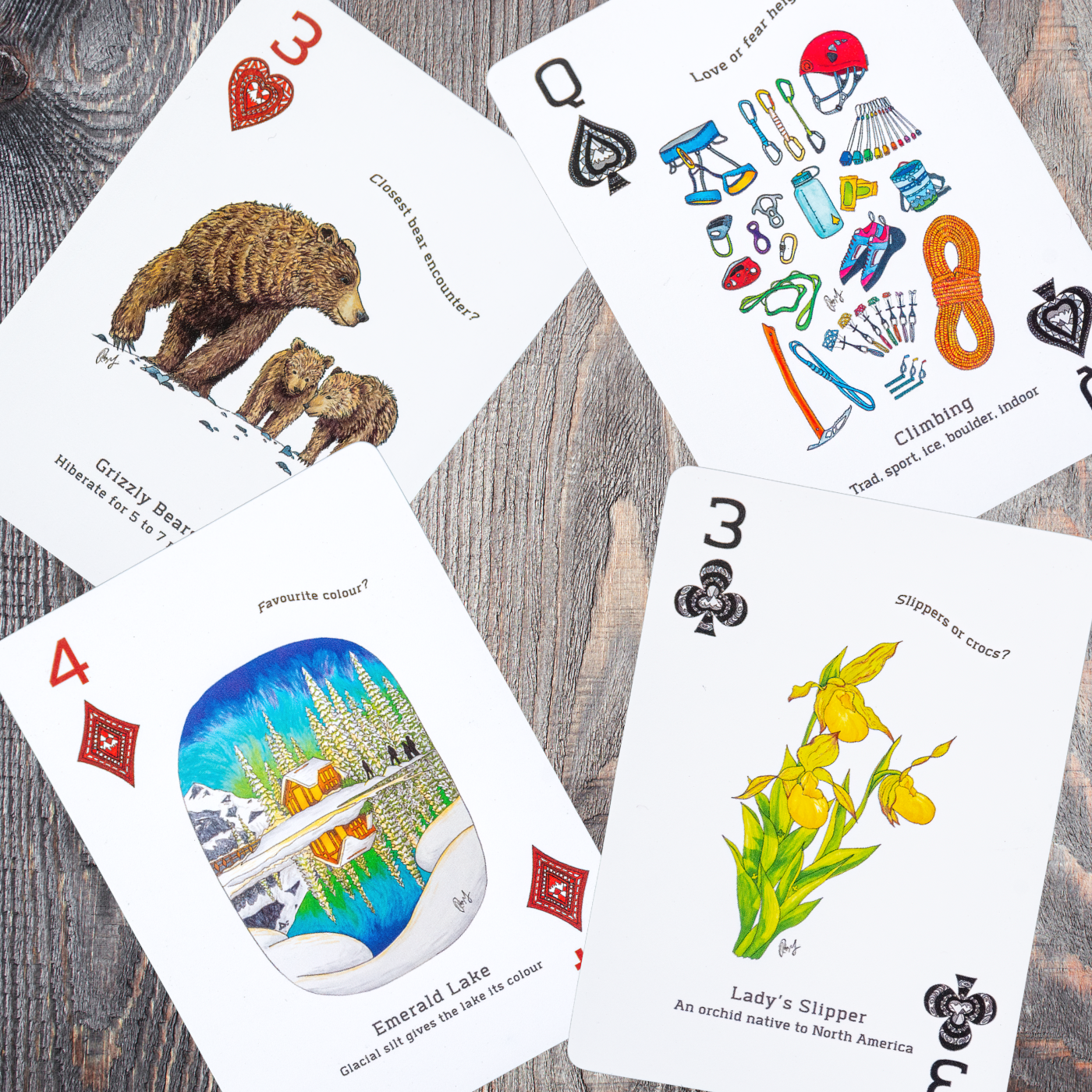 54 Unique Designs, 4 suits
Mountains • Wildlife • Activities • Wildflowers
⌲ Standard Playing Card Deck
⌲ Themed by each suit:
Diamonds - Mountains: lakes, peaks, waterfalls, and glaciers
Hearts - Wildlife: animals of the Canadian Rockies
Spades - Activities: summer and winter mountain activities
Hearts - Wildflowers: local alpine flowers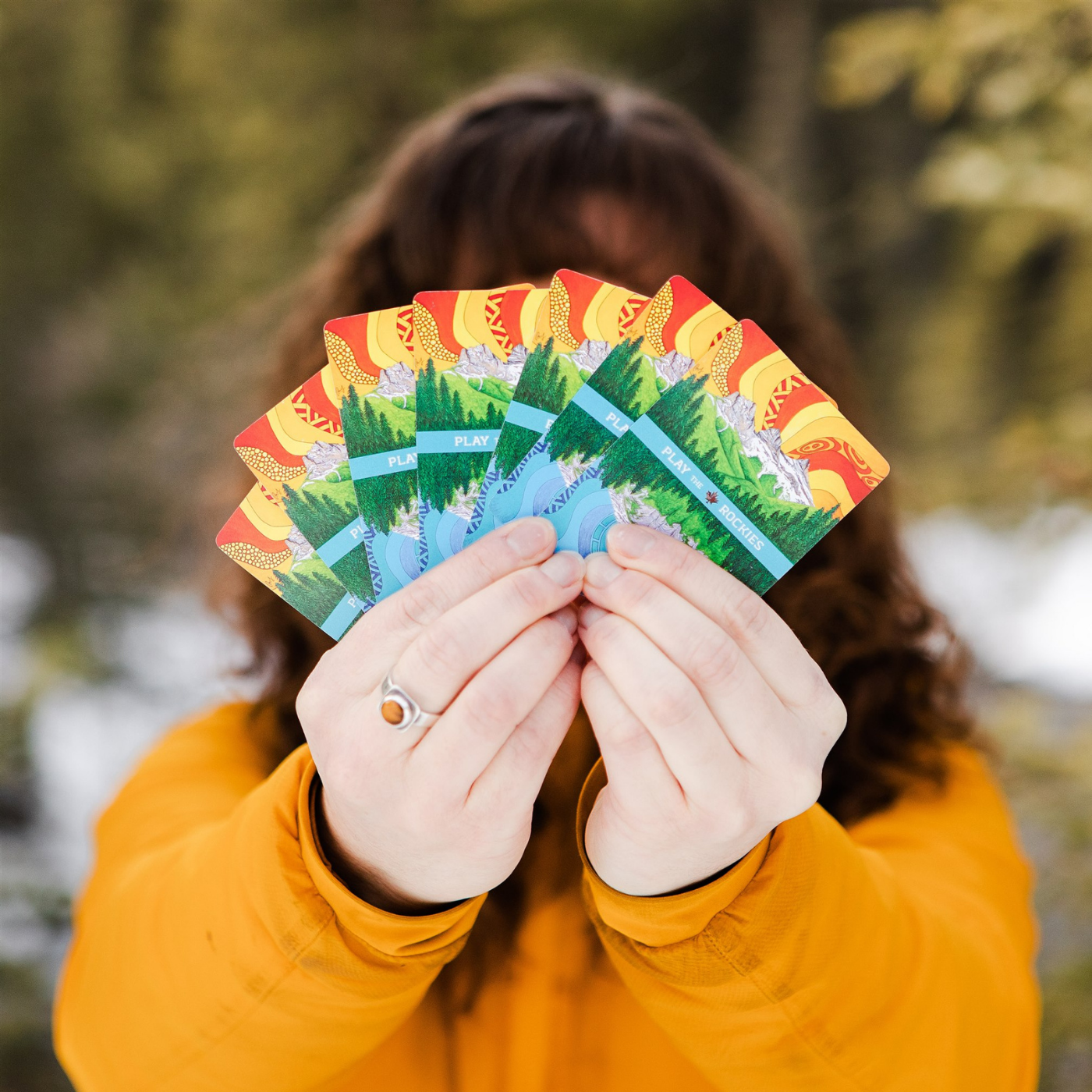 The Back Design inspired by Local Mountains
Three Sisters + Cascade
Cover art inspired by the iconic mountains of the Bow Valley: Canmore's signature mountain The Three Sisters, and the Town of Banff's picturesque Mount Cascade.
ALL Cards Are
Waterproof
Outdoor durable, washable and certified 'Smores safe. Don't be afraid to bring them on a canoe trip, hand them to your sticky handed children, or next to your glass of beer chatting with friends.
Don't be afraid to play in rain!
Flexible
Each Deck Comes in its Own
Custom Tin
⌲ Easy close lid keeps your deck safe, rain or shine
⌲ Printed on recyclable tin
⌲ Custom cover art matching the back of the cards
⌲ QR code linking to website and free stuff (information sheets/ adventure checklists)