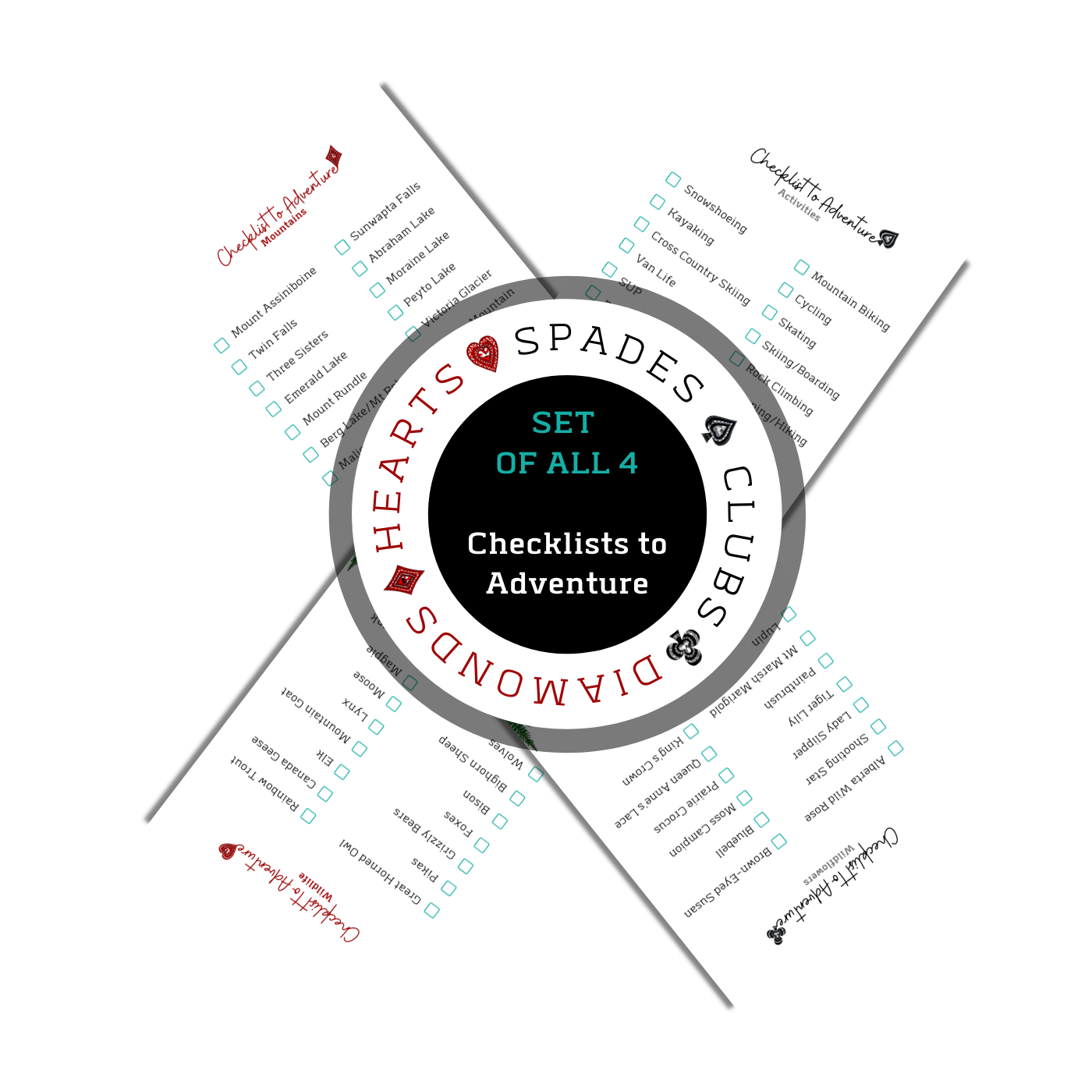 Set of all 4 Checklists to Adventure: Mountains•Wildlife•Activities•Wildflowers
Get your own
 Mountains

 full size sheet FREE checklist

What you get:

⌲ Mountains, Wildlife, Activities, and Wildflowers Checklists as a PDF downloadable file sent to your email address

⌲ Use as your own scavenger hunt to check off wildflowers you see on your adventures!



Print off at home, and bring with you on your adventures. Use each checklist sheet as a scavenger hunt...see how many you can find! Great for the Canadian Rockies specifically and in other mountainous areas that have similar environments.
Share pictures of your flower finds with the corresponding playing card on instagram to be entered into my seasonal giveaways! OR Share pictures of your family and friends playing cards at a cottage, the kitchen table or in an alpine hut or tent.
I would love to see the adventures you and your playing cards go on!