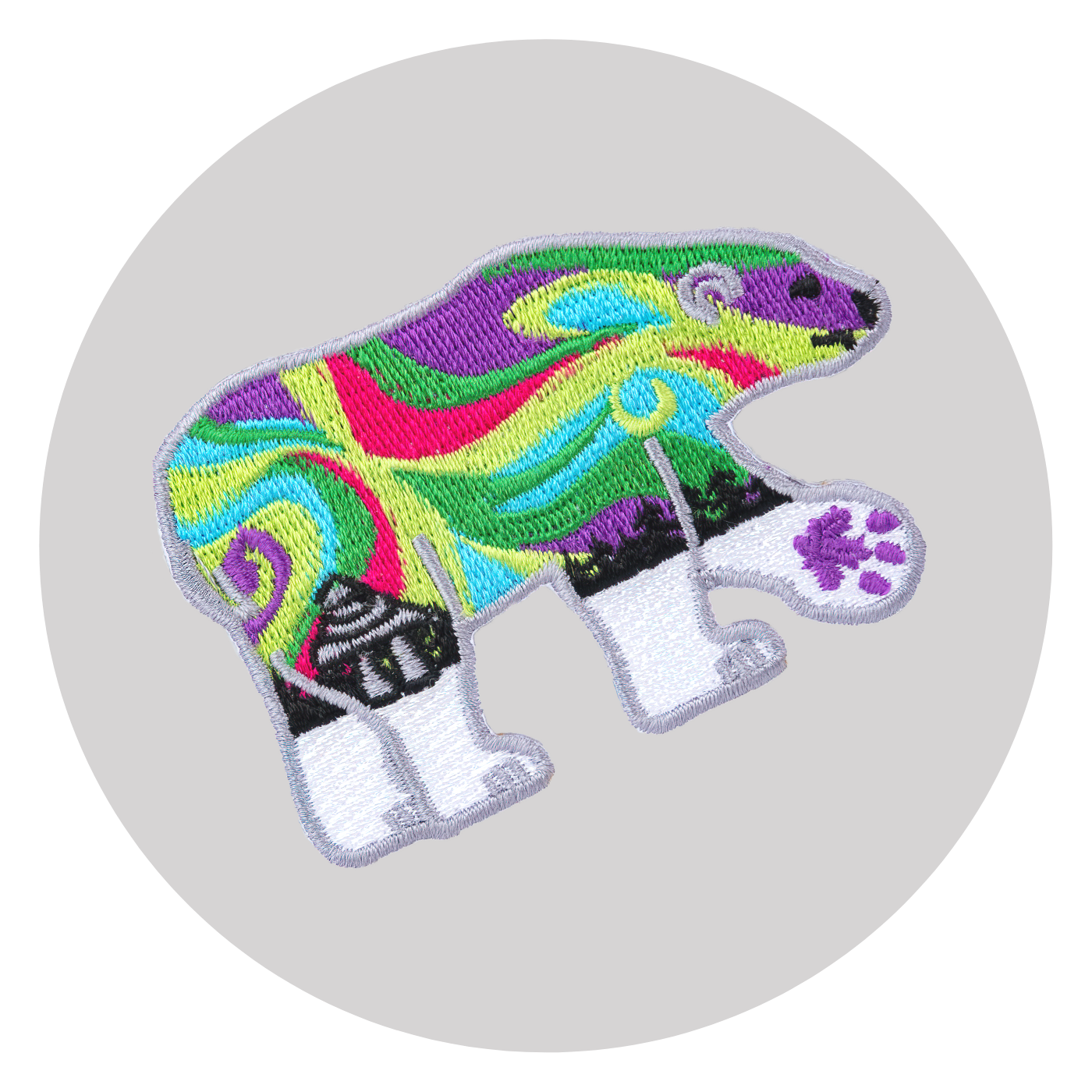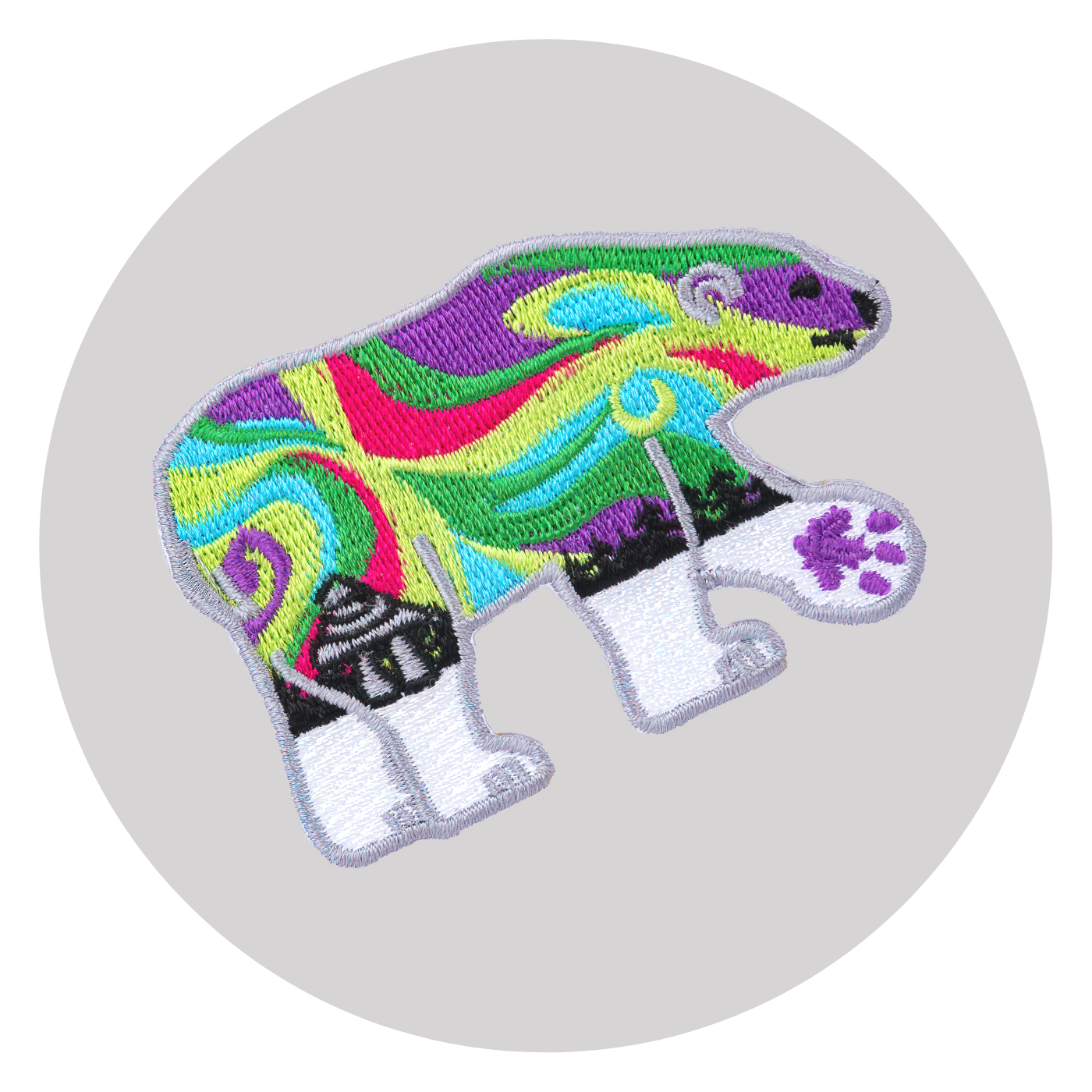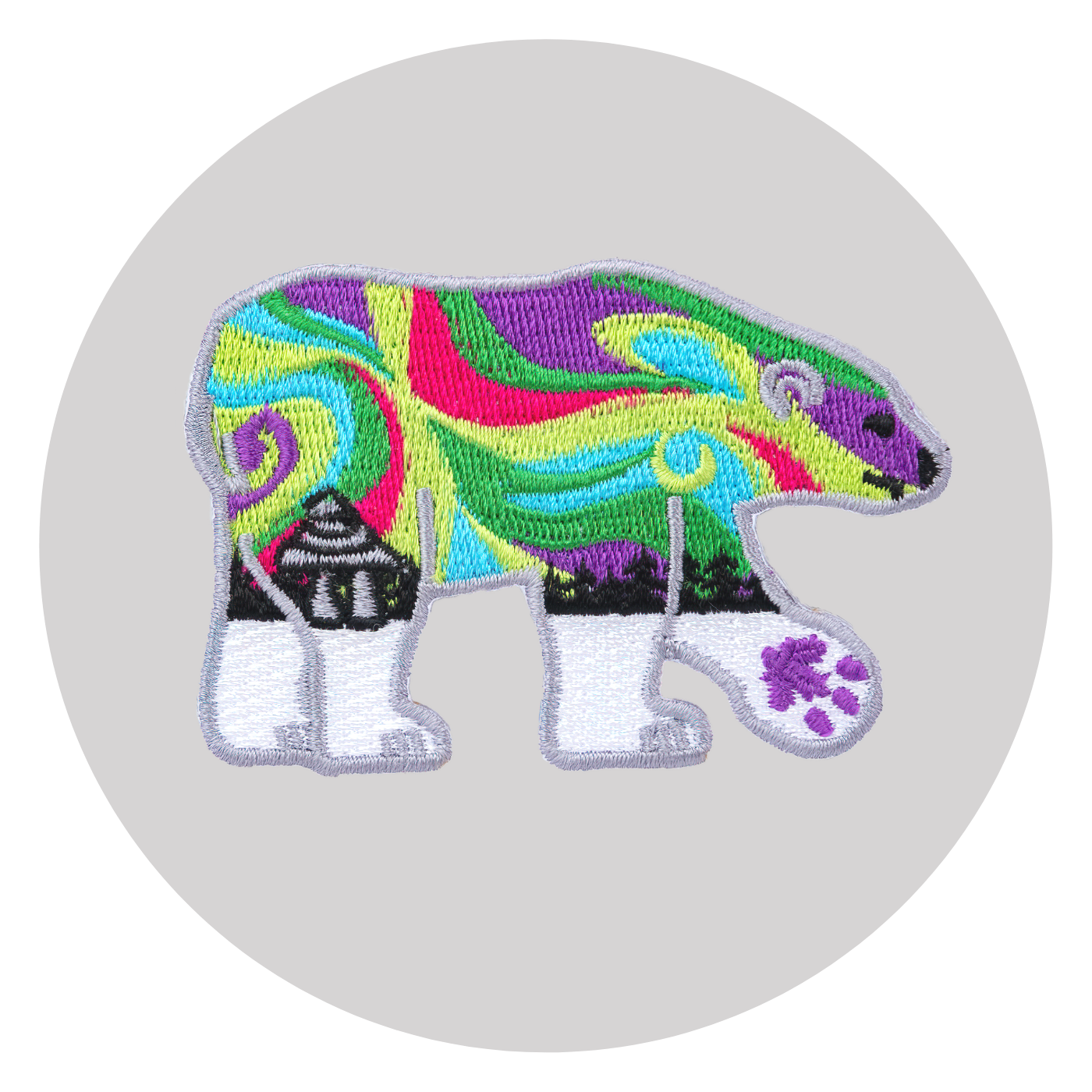 Polar Bear Patch: Northern Lights
Pickup available at Canmore, Alberta
Usually ready in 2-4 days
Polar Bear Patch: Northern Lights
Canmore, Alberta
Pickup available, usually ready in 2-4 days
505 Spring Creek Drive
Pick-up CANMORE OPERA HOUSE
Canmore AB T1W 0C5
Canada
+14039983883
Inspired by the majestic beauty of seeing the northern lights dance across the sky. Featuring a polar bear with the Northern Lights glowing above an Inuksuk. 
- 2 inch x 3 inch (5.08cm x 7.62cm)
- Iron On (sewing on is recommended)
- 85% Embroidered
- Twill backed
- Made in Canada
*all rights to Balance Explore artwork 2017. 
Tips for Attaching your Embroidered Patches:

Sometimes attaching an Iron-on/Sew-on Patch can be tricky. Here are a few tips that should help make things easier.

Gather the following items:

• A household iron

• A pressing cloth such as:
a) a thin piece of cotton or muslin fabric
b) a smooth lightweight cotton towel
c) or a piece of old t-shirt works well

• A firm piece of cardboard covered in aluminum foil or other firm heat-safe backing material. Difficulties can arise with unusual fabrics or faulty household irons that don't reach proper temperatures.

Typically, don't iron on to waterproof bags or vinyl. (if this is the fabric you want to attach your patch to, we recommend you attach it by sewing it on)

It is recommended to Iron AND Sew-on patches for longevity

1. Set iron to "dry" not steam setting.

2. Pre-heat to cotton setting (or if unsure of your fabric, one or two settings lower).

3. Position your patch as desired and cover with the pressing cloth.

4. Place the backing underneath between your garment or project and the iron board. The backing board helps reflect heat back to the patch and garment rather than drawing heat into the ironing board cover speeding up the process and ensuring a flat, secure bond..

5. From the front of the patch, press the iron flat in an up and down, vertical motion (do not move back/forth/around) for 25 to 40 seconds to tack the patch in place using the centre part of your iron.

6. Turn inside out or upside down (if possible) and still using the pressing cloth, repeat from reverse side for 30 to 45 seconds. (always have a pressing cloth between your iron and whatever you are ironing, so any glue that may get through the fabric does not stick to your iron)

7. ALLOW the patch and your item to cool, completely.

8. Test an edge of the patch with your fingernail to ensure it is secure.

9. If not, repeat increasing the amount of time 10% - 20% each time taking care to ensure the patch and fabric are protected.

10. If chosen to do so this is when you can sew on the patch around the edges.

Warning: Do not remove the patch if you fail on your first attempt or you will damage the adhesive. Just repeat the steps with additional time. Some household irons just don't get hot enough as they do not have temperature gauges. The goal is to melt the glue into the fibre without scorching or burning the fabric or the patch.

I hope this helps you attach your new patch so you can fashion it for your daily life

Order processing time is 2-4 business days and I ship everything using standard air mail.
Estimated shipping Times:
• Canada: 3 -12 business days
• North America: 5-16 business days
• Australia: 5-20 business days
• Europe: 5-16 business days
Tracking numbers will increase shipping costs. Tracking numbers can be added at your expense. Please contact me for pricing.